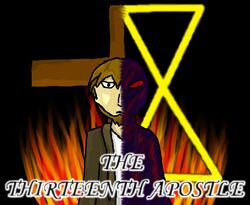 The Thirteenth Apostle is a blog written by Lizard Bite about a rookie police officer in New Rossfield named Matthias who initially starts his blog to record his progress in taking on The Timberwolves. During a shootout with them Matthias is possessed by a Dying Man shard that takes up the name of Judas (as a mockery of Matthias' religion). Now a target of the Fears, Matthias is forced to do his best in combating the Fears and their servants. It can be read here.
Community content is available under
CC-BY-SA
unless otherwise noted.